Kaizen Energy
Kaizen Energy was founded by Fintan Lyons in January 2013 to specialise in the operation and management of community and district heating systems (DHS). Fintan recognised district energy as a niche sector in Ireland with huge growth potential but with limited experience and expertise available. Since its inception, Kaizen Energy has evolved with every new contract and is now recognised as a leading Energy Service Company (ESCO). We are a privately owned Irish company located in Dublin and we operate systems and contracts nationwide. We are the only company in Ireland who are wholly dedicated to the operation and management of district energy services.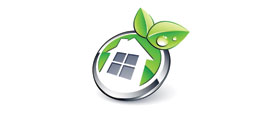 Our Team
The Kaizen Energy team bring an innovative approach and established processes in order to fully utilise energy generating systems (EGS) and distribution systems to their maximum potential. Our approach to managing these systems is both flexible and adaptive to cater for all of our client's requirements. We work closely with our clients and provide a fully transparent reporting structure on both energy and financial performance. Our experience in this sector is unrivaled and we are constantly finding ways to drive improvements in how we operate as a company and how this translates into better, more efficient systems for our clients. In the background DHS systems need to operate to their maximum potential in order to provide reliable and competitive energy. Technically you can be assured that we are a safe pair of hands and will always find ways of improving system efficiency. For our energy customers we provide a friendly, dedicated customer management team to deal with all your queries from technical fault finding through to day to day billing queries.

Fintan Lyons – Managing Director
Fintan is the principal of Kaizen Energy. Having worked in the building services industry for the past 8 years Fintan identified a necessity for a company that solely concentrates on the District heating (DHS) / District Energy (DES) sector in Ireland. Fintan graduated from DIT with an MBA in 2012 and also holds a degree in Building Services & Construction Management and a diploma in Facilities Management. Please join my professional network on LinkedIn : ie.linkedin.com/pub/fintan-m-lyons/28/960/152

Paul O'Hannigan – Operations Director
Paul joined Kaizen Energy in 2015 as Operation's Director and is responsible for the safe, reliable and efficient performance of our contracts. Paul holds a Bachelor of Engineering (Honours) degree and a Masters of Science in Software and application development & analysis. Paul has over 15 years of operational experience in the district heating systems & energy services sectors in Ireland and manages the day to day service delivery and performance of our district heating system contracts.

Julie Mellows – Accounts Manager
Julie joined the Kaizen Energy Team in 2013 as Head of Billing and Customer Management and was promoted in 2017 to manage all accounting activities for Kaizen Energy and our client contracts. Julie brings extensive experience of working in an account's capacity across multiple contracts with large numbers of customers. Julie manages the accounting and financial reporting of all of our contracts and is the first point of contact for our clients in terms of the financial performance of our contracts.

Anita Siksne – Operations Manager
Anita joined the Kaizen Energy team in 2017 as Customers Service Coordinator and was promoted in 2019 to Operations Manager. With a strong base in the management and delivery of customer services, Anita manages our customer care team that provide services including contract mobilisation, account opening and closing, meter reading & validation, cyclical billing, cash collection, customer queries and reporting. Anita holds a Bachelor's degree in Business Management.

Ciaran Hamill – Technical Services Manager
Ciaran Joined Kaizen Energy in 2018 as Technical Services Manager and is responsible for the maintenance, servicing and safe running of all our sites. Ciaran is an electrician by trade with over 30 years of construction and maintenance knowledge. Over the previous 6 years he had worked solely within the maintenance and facilities sector, firstly in hospitality and secondly within the residential sector. Ciaran has driven and completed several large scale energy saving projects and understands the need for sustainability and maintaining energy efficiencies. Ciaran is a member of the Institute of Facilities Management and the Institute of Fire Safety Managers.

Sean Clarke – DISTRICT HEATING SYSTEMS Engineer
Sean joined the Kaizen Energy team in May 2017 as DHS Engineer. As a multi-skilled technician with a wealth of knowledge and experience in mechanical, electrical, metering, controls & communication systems, Sean provides hands on technical expertise in all aspect of our systems. Through planned preventative, reactive maintenance activities and remote monitoring, Sean ensures that our plant & equipment is operating safely & efficiently.

Marija Marić – Billing Administrator
Marija joined the Kaizen Energy team in September 2019 as Billing Administrator. Marija brings over 15 years experience from the banking and retail sector to her role where she opens and closes customer accounts, generates the heat billing cycles and answers customers' billing related queries. Marija holds a Bachelor's degree in information management.

Mirta Trninić – Customer Service Co-ordinator
Mirta joined the Kaizen Energy customer care team in June 2022. With over eight years' of experience in the customer service, administration and project management, Mirta co-ordinates our credit control activities and is the first point of contact for our heat customers. Mirta holds a Bachelor's degree in Business Administration, Public relations and Media Studies.

Mantas Trapulionis – ICT Operations Co-ordinator
Mantas joined the Kaizen Energy customer care team in June 2022. As a recent graduate with a Bachelor's degree (Honours) in Business Information Systems, Mantas is responsible for the day to day co-ordination of our Information, Communication & Technology systems that support our key business operations.

Ana Škramić – General Administrator
Ana joined the Kaizen Energy customer care team in August 2022. With 5 years experience in financial and administration service, Ana provides administration support to our billing, accounts, and operations team. Ana holds a Master's Degree in Economics Management and Entrepreneurship.